Welcome to First Year Experience & Public Speaking
Phone​: 281-357-3222 ext. 2364 
Room: ​2213
Conference Period: 3rd and 6th
Credit Hours: ​3
A few things that will help your student:
- Charge the Chromebook every night. We use them every day.
- When E-mailing an instructor, include your student's email (CC). This promotes ownership and responsibility for your student (which will be critical once they're taking courses at Lone Star).
- For dual credit courses, log into D2L to check your student's progress. You cannot see this in HAC.
- Check the Freshmen Weekly Schedule (updated on Tuesday mornings).
LSC-Tomball, under the direction of President Dr. Lee Ann Nutt, has adopted GRIT as a major component for the success of students.  Instructors are encouraged to incorporate GRIT concepts into the classroom experience, and it will be a key component of EDUC 1300.  GRIT stands for Growth, Resilience, Instinct & Tenacity.  For more information on the LSC-Tomball approach to GRIT, please visit 
http://www.lonestar.edu/grit.htm
.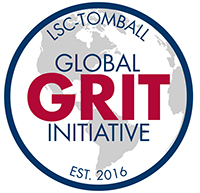 EDUC 1300 can have a Service Learning designation on the Lone Star College Transcript. I will explain the service project to students during class. To participate in the Great Outdoors Challenge for service learning credit at Lone Star, students must complete the SL Assignment Form and Student Release Statement. Students will log their hours on the project and complete the project as described. The Service Learning Project is NOT required of all students. Participation does not affect the final grade; it only provides SL designation on the transcript. Service hours can also be applied towards the hours needed to earn service learning cords at graduation. Please contact me if you are interested in earning this designation on your Lone Star College transcript.